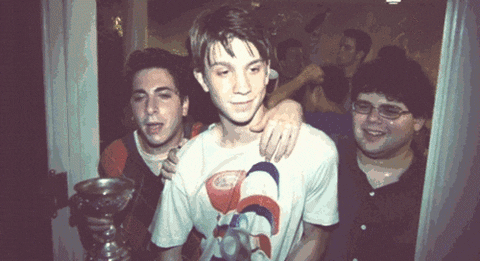 Have you ever wanted to teleport to another land to dive deep in the crazy atmosphere of party? If yes, have you ever considered making a checklist of all the places around the world and simply cant wait to attend the best parties around the world?
No? Then, its time for you to not just note but watch these best party videos we have gathered for you !
1. Magica Festival 2014 at Parvati Valley
Amidst the gorgeous Parvati Valley, there happens an exotic festival with non stop music for 72 hours. And this crazy 2014 is a must watch to grab the festival feel.
2. The Best Full Moon Party Video Ever!
First name that pops up in your head listening to Koh Samui is the fantabulous FULL MOON PARTY, this video encapsulates the best moments of the world famous party!
Caution : If you'll have watch to it, you'll want to book the tickets right now!

3. Pemberton Music Festival 2016
An annual four-day music festival that takes place near Mount Currie in Pemberton, British Columbia is one of a kind.
4. Rang 2012 – India's Biggest Electronic Music Festival on Holi
The craziest Indian festival, Holi when celebrated with EDM music becomes India's biggest RANG FESTIVAL.
This 2012 video is an iconic one and a must watch for the EDM lovers!
5. Buygore Pool Party EDC 2016
 An insane pool party at Foxtail that takes over the EDC weekend in Las Vegas features several Buygore artists, this year even 3LAU was a special performer.
EDC lovers, go ahead you should know this one!
6. Weekender 2015

 India's most loved music festival, NH7 Weekender is a must attend. This festival travels through five cities and gathers artists from all across the globe on one ground.
Especially made for fans, this video is a must watch for a weekender experience!
7. SUNNY BEACH Bulgaria Summer Dance
Sunny Beach is the largest and most popular beach resort in Bulgaria. Known for its exciting parties, Sunny Beach is a Blue Flag winning resort, close to the town of Nesebar.
8. Sensation 'Ocean of White' Dubai 2015
Sensation is a "globetrotting phenomenon" featuring extraordinary shows bringing together friends and their never-ending love for house music.
Conquering more than 130 successful indoor editions around the world, Sensation with a name 'The Ocean of White' made its mark in Dubai and the UAE for the second time.
You need to watch this after movie to get a feel of this mind-blowing White event !
9. Ibiza Bight Party – Debrecen Hall
The party land, Ibiza has crazy nights to offer to all the music lovers. Known for its Night Party, this video is a must watch for all the Ibiza lovers.
10. Sunday Nightswim at XS Las Vegas
A summer star, this Sunday Nightswim party at XS Nightclub was for many club-goers. What is more fun than "beautiful people in skimpy swimwear, splashing around in a gigantic pool, and dancing to the beat of the hottest DJs in the world".
This video has captured the exciting moments of the Nightswim party and is a must watch for party lovers.
We hope you liked the craziest parties ever. Let us know if you have been to any of them or if you consider something else which can make it to the list. We will be happy to check that out too.
If you liked this article, I am sure you gonna love What's your reason to Party tonight!
If that's not enough, then do check out Bhai ke 10 best Party fundas. All these are not to be missed.
Keep enjoying and keep partying. To discover the best parties, Just Raprika it @ www.raprika.com or Download the mobile app at Play Store or IOS today. Cheers!!
Video credits: Youtube
Gif credits: Giphy